Tea Time will resume Thursday, January 11, 2018 at 6 PM atIHOP, 229 Airport Road, Arden.
2018: We're hitting the ground running!
Agenda
January events
Fundraiser begins for 210th Military Police Company of NC Army National Guard (stationed at Gitmo)
*** Update on Board of Elections data gathering.
We will be issuing a #NoDACAAMNESTY Action Package by Saturday. We have anarrow window of opportunity to #MakeDCListen.
#SecureTheBorder #ENDChainMigration MUST #ENDDiverityVisaLottery, MUST #MANDATEE-Verify #ENDDaca #NoDACAAmnesty
Spending bill coming up January 19th. Action Items.
Earmarks They were gone on 2011. Talk of their return and of course, this is divorced from what the GOP promised in 2016:
Welfare Reform: Getting feds out of it and block granting to states (with accountability)
------------------------------

--------------------------------------

2A: Speak Out Against Federal Overreach
Currently, the ATF is accepting public comment on a proposed 'bump fire' (or 'bump stock') rule.
The danger is that the camel's nose under the tent could be the open ended nature of the rule. The proposed restrictions are on ANYTHING WHICH INCREASES THE RATE OF FIRE OF A SEMI-AUTOMATIC FIREARM. For the Bureaucrats, that could mean anything and everything from trigger jobs, muzzle compensators, and optical sights. And who is to say that anything that increases the rate of fire from zero couldn't be included?
However ... pages 4 through 7 are the problem. They are not only filled with burdensome regulations, but the authorization of $100,000,000 for each year beginning with 2018 to 2022 to study the number of incidences a bump stock has been used in the commission of a crime in the U.S. and the types of firearms with which a bump stock has been so used.
Really?? Did you even know what that was until the Las Vegas horror? This is nothing but back door gun control! Not to mention another waste of our hard earned tax payer money!
The fight against federal control of public land gets a great win ... but ...

Planned Parenthood
Tax Cuts ... North Carolina News
The governor decries them while his administration hands them out.
Election Integrity
DACA, Illegal Immigration, Amnesty, and Sanctuary Cities
MIA
Mueller Investigation
North Korea
Please also check out Twitter @AshevilleTeaPty, our Facebook pages here and here, and our websites here and here for current information.
------------------------------------------------------
Join our team. Become a Heritage Sentinel here. Connect with Twitter: @Heritage_Action. Call Jane if you have questions! 828 692 3117
Always check our Twitter page @AshevilleTeaPty and retweet

FYI: News media outlets and organizations with current information on issues and news



NC News
National Issues


Immigration/refugee/terrorism issues


--------------------------------------------------------------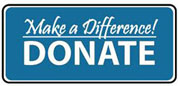 GLOCK 43 RAFFLE HERE
Help us to continue to aggravate liberals and their failed progressive policies while supporting constitutional candidates and sending a message to the gun grabbers.
"The right to bear arms shall not be "infringed.
Donation: 1 for $6. 2 for $10 in person. Or
Also tickets in person ...

WE THE PEOPLE ... WE'RE BACK .... Tees and More!
Please continue to check our websites at
We appreciate your donations and continued support and confidence. Asheville Tea Party a 501c4 non-profit.
Asheville Tea PAC is a state and federal PAC that allows us to support candidates who adhere, in word and deed, the principles and values we unshakably stand by.
Twitter @AshevilleTeaPty
We take no salaries. We are accomplishing all we have set out to do. Not bad for this Tea Party movement being dismissed, derided, and marginalized by the Left and the establishment RINOs. Join the fight. We've much, much more to do in our state, locally, and in D.C.!