Please remember: Asheville Tea PAC legally allows us to find, vet, endorse and then hold accountable those candidates who adhere to the Asheville Tea Party principles: individual rights, limited government, fiscal responsibility, and free markets.
Please contribute so we can continue to do so. Thank you!
--------------------------------------------------
Early voting begins this Thursday, April 19th. PLEASE get out and vote and bring your neighbors, relatives and friends. This is an off year and turn out may be low. Elections go to those who show up.
So, SHOW UP!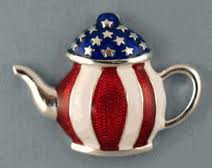 Reminder: Tea Time Cancelled Thursday, 4/19 because of primary work.
We are very busy calling, knocking on doors and attending forums. Next meeting will be at the Mills River Restaurant onThursday, 4/26 at 6PM.
We will resume IHOP in Arden on Thursday, May 10th.
Thanks.
Call Jane to volunteer to help us out. 828 692 3117
Things are very hectic and will be until May 8th.
Until then, please check our Facebook pages here and here and our Twitteraccount for news.
Thanks for your patience.
2A: Video of Mark Robinson's awesome speech on 2A.
Mark Robinson at Greensboro NC City Council on the Gun Show.
You're gonna love it!
ATP In The News:
ATP was given a Certificate of Appreciation from Wreaths Across America for helping to contribute to the 1.5 million wreaths at 1422 participating veteran cemeteries for Christmas. We will do it again this year at the Black Mountain Veterans Cemetery. This is all thanks to YOU for your contribution!
Hope you join us again in 2018!
Tuesday, April 17th, 2018: 7PM start: Henderson County Sheriff Forum at Blue Ridge Community College, Bo Thomas Auditorium at 7PM WHKP radio will broadcast live. Come early to submit your questions.
ATPAC 2018 PRIMARY BALLOT ENDORSED: BUNCOMBE
Buncombe County Early Voting Schedule
PRIMARY DAY: TUESDAY, MAY 8TH, 2018 AT YOUR PRECINCT
Proven Constitutionally Conservative
FEDERAL OFFICES

District 10 Congress

District 11 Congress
STATE OFFICES

NC House 115
Nathan West (R) has dropped out of the NC House 115 race
and he says he's supporting Amy. Please
see here
why he needs to keep his word. He is a deeply flawed candidate. He
owes over 100K in back taxes and has been arrested for non-child support payments
, among other things. You need to make sure he keeps his word and encourages all of his supporters to support Amy Evans for NC House 115 - a conservative, a veteran, a business woman, and a proven leader. Vote May 8th for Amy Evans.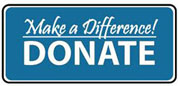 GLOCK 43 RAFFLE HERE
Help us to continue to aggravate liberals and their failed progressive policies while supporting constitutional candidates and sending a message to the gun grabbers.
"The right to bear arms shall not be "infringed.
Donation: 1 for $6. 2 for $10 in person. Or
Also tickets in person ...
At Fruitful Seasons, Pistol Packin gun store, 1927 Spartanburg Hwy, Unit 20, Hendersonville, NC 28792
At PF Custon Guns, 18 Sunset Drive, Asheville, North Carolina 28806

WE THE PEOPLE ... WE'RE BACK .... Tees and More!
Now through August, 2018 Donations also welcome for shipping costs! Sponsored by WNC Vet Council.
Please continue to check our websites at
We appreciate your donations and continued support and confidence. Asheville Tea Party a 501c4 non-profit.
Asheville Tea PAC is a state and federal PAC that allows us to support candidates who adhere, in word and deed, the principles and values we unshakably stand by.
Twitter @AshevilleTeaPty
We take no salaries. We are accomplishing all we have set out to do. Not bad for this Tea Party movement being dismissed, derided, and marginalized by the Left and the establishment RINOs. Join the fight. We've much, much more to do in our state, locally, and in D.C.!