Tea Time resumes June 7th at IHOP, 6PM 229 Airport Road, Arden.
#SwampRats: RINOs and Dimms want amnesty for illegals. Support Goodlatte Bill
Please like and share posts on our Facebook pages Asheville Tea Party here andAsheville Tea PAC here. Please retweet our posts on our Twitter page here. @AshevilleTeaPty. This week's Action Alerts and newsletter below. Thanks!
Summer Schedule for Tea Time Meetings:
Thursdays, 6PM at IHOP: 6/7, 6/14.
Mills River Restaurant, 4467 Boylston Hwy, Mills River, NC · (828) 891-4039. Next Meeting: 6PM Thursday, 7/26
---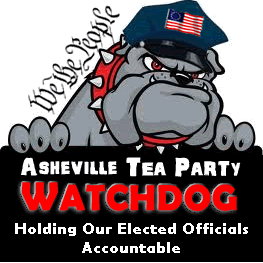 Do all you can to help stop it. Join us in our efforts. Use your voice to be part of the solution, not your silence that ignores the problem.
If you haven't already, sign a petition to Netflix demanding the streaminggiant pull both seasons 1 and 2 of 13 Reasons Why.
Learn more about the dangers of 13 Reasons Why. Read Rebecca Grace's cautionary blog on AFA's blog site, The Stand.
Illegals #NoAmnesty
Next week, the #SwampRat #RINOs will present a DACA legalization "deal." It will either (a) significantly REDUCE overall annual immigration, or (b) keep annual immigration above a million a year.
" ...
(The Goodlatte bill mandates) E-Verify for all employers to reduce illegal hiring. And it ends the chain migration and visa lottery channels that pour foreign workers into this country.
The reforms in the Goodlatte bill (introduced by four House chairmen) are supported not only by the majority of House Republicans but also by large margins of likely midterm voters. ..." Take Action Here. Not in NC11? Find and contact your representative here.
Roy Beck, Numbers USA: " ...the outrageous thing is that the discharge petition could have been stopped had any energy at all been used by Speaker Paul Ryan and House Majority Leader Kevin McCarthy to block it. But they seem ambivalent as to what they're for or against in this fight. ..."
Also, use the Heritage Action Immigration Tool Kit here
to call, write, Tweet. Also, go to @AshevilleTeaPty and retweet.

COUNTDOWN: Congress Must Act Soon on Trump's Rescissions Plan

On May 8, President Trump exercised his authority under the Congressional Budget and Impoundment Control Act of 1974 (ICA) and transmitted a special message to Congress requesting they cut $15.4 billion in previously appropriated funding. (Remember the Omnubus debacle ... ) They have until June 22, 2018 to act!
Time is running out!
#DrainTheSwamp?
Last week Heritage Action for America unveiled a rescissions countdown clockat heritageaction.com/countdown. It's important that we continue to get House members to publicly push the issue so we can build momentum. That will help apply pressure for the Senate to take it up after the House passes it. Only by cutting the slush fund will we be successful in draining the swamp!
The rescission request focuses on "unobligated balances"-money previously appropriated but not yet spent. This is an important move for two main reasons: Read more here and please act.
---------------------------------------------



Local
Wanda Greene Indictment here.
Times News: Charter schools focus on safety, will get deputies

State
Meet the NC Republican House Caucus members!
Peruse their website here.
What you need to know about the NCGOP and their
digital "Budget Accountability" campaign against swing seat Democrats who voted against the new state budget, which includes large public employee and teacher pay raises, school safety initiatives, and disaster relief.
Teacher Protest on a school day ... 1) since when are employees allowed to disrupt an employer's business to protest their personal politics! Worse, on our taxpayers dime. Worse yet, at the expense of our children. 2) " ... When the North Carolina Association of Educators (NCAE) advanced the false narrative that North Carolina teachers have been starved of raises, we responded with a factual and very public message that refuted the claim. In fact, we dominated social media with this infographic. John John Locke: Teacher pay facts. A Teachable Moment
------------------------------------------------------
Want an activist Supreme Court in NC? Then, You better get out an vote in November.
NC Supreme Court election is critical in November. We must maintain current numbers of Conservatives and then push to get another Conservative on theCourt.
NOKO
Dinesh D'Souza's Pardon
Sign up to be the first to know about Dinesh D'Souza next new blockbuster movie out this summer.
A Big Win For Our First Amendment
------------------------------------------------------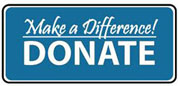 GLOCK 43 RAFFLE HERE
Help us to continue to aggravate liberals and their failed progressive policies while supporting constitutional candidates and sending a message to the gun grabbers.
"The right to bear arms shall not be "infringed.
Donation: 1 for $6. 2 for $10 in person. Or
Also tickets in person ...
At Fruitful Seasons, Pistol Packin gun store, 1927 Spartanburg Hwy, Unit 20, Hendersonville, NC 28792
At PF Custon Guns, 18 Sunset Drive, Asheville, North Carolina 28806
WE THE PEOPLE ... WE'RE BACK .... Tees and More!
Now through August, 2018 Donations also welcome for shipping costs! Sponsored by WNC Vet Council.
Say 'Thank You' To Law Enforcement. Take a Policeman To Lunch. Find out how!
Please continue to check our websites at
We appreciate your donations and continued support and confidence. Asheville Tea Party a 501c4 non-profit.
Asheville Tea PAC is a state and federal PAC that allows us to support candidates who adhere, in word and deed, the principles and values we unshakably stand by.
Twitter @AshevilleTeaPty
We take no salaries. We are accomplishing all we have set out to do. Not bad for this Tea Party movement being dismissed, derided, and marginalized by the Left and the establishment RINOs. Join the fight. We've much, much more to do in our state, locally, and in D.C.!