Summer Schedule for Tea Time Meetings:
Regular Thursday meetings resume beginning, 8/2: IHOP, 229 Airport Road, Arden, NC
But please, continue to act on our the Action Alerts: call, email and engage on social media. We have critical legislation that will change the course of the nation. Be part of the solution. Not part of the problem!
Amnesty vote tomorrrow!
By definition, amnesty is legal status for individuals who have broken the law. The key problem with amnesty is it incentivizes more individuals to break the law in the future. Amnesty does not solve our immigration problem - it kicks the problem down the road while making it worse. We know this because past amnesties have led to the current problems. Without ending chain migration, border security and enforcement of the current law, we cannot solve America's immigration problems. It's critical we remind representatives that amnesty is not the answer. Melody Clarke, Heritage Action for America, Mid-Atlantic Coordinator
Why is the Goodlatte-Dehman-Ryan Amnesty bill so bad???


The bill defines DACA as 'nonimmigrants.' The Compromise legislation (version 6/19/18, 2:35pm) states that the new category for "DACA", "contingent nonimmigrant," are not to be considered "qualified alien."
(See p183, line 11-17.)
DACA will automatically be eligible under PRWORA for State level public benefits (including professional licenses like notary stamps) in-state tuitions, etc. with their defined status of "Nonimmigrant."
(see p158, line 19-21.) and refer to (p 508 §1621(a)(2))
(Isn't that just grand! You get to pay tuition and illegals get to go free, and they get to notarize your bank loans, your divorce agreements, child support, insurance policies, and so much more. By the way, it's against federal law to give notary stamps to illegals! So 'how legal were those documents you had notarized ...)

If you care about your country, lease pick up the phone and

call your rep

and let 'em know how outraged you are. They must oppose this debacle.
(PRWORA: The Personal Responsibility and Work Opportunity Reconciliation Act of 1996 is a United States federal law considered to be a major welfare reform
And, it gets way worse ... Please see info below and then pick up the phone!
House votes Thursday on Goodlatte-Denham-Ryan Amnesty bill (H.R. 6136) -- Tell your U.S. Representative to oppose!



Did you call Rep. Mark Meadows's and Rep Patrick McHenry's office on Monday? If so, thank you for your activism and please call again today! If not, there's still time...




Last night, House Speaker Paul Ryan finally unveiled legislation that the House will vote on Thursday. The bill is sponsored by discharge petition ringleaders Reps. Jeff Denham (R-Calif.) and Carlos Curbleo (R-Fla.). And just to confuse the public, Reps. Reps. Bob Goodlatte (R-Va.) and Michael McCaul (R-Texas) are also original cosponsors.




But make no mistake -- H.R. 6136, the Goodlatte-Denham-Ryan Amnesty bill is NOT the original Goodlatte bill, H.R. 4760, that we and conservative groups like NumbersUSA supported since its introduction in January.

Just as NumbersUSA has been telling you since Friday, the Goodlatte-Denham-Ryan Amnesty bill could be the largest amnesty ever passed by Congress! It gives amnesty to at least 1.8 million illegal aliens with only promises for future enforcement.




Please call and tell your U.S. Representative to oppose H.R. 6136!

Rep. Mark Meadows NC11
(888) 995-2127

Rep. Patrick McHenry NC10

Why is the Goodlatte-Denham-Ryan Amnesty so bad?




Amnesty First, Enforcement Maybe Later -- H.R. 6136 repeats the same mistakes of past amnesties by immediately granting "contingent nonimmigration status" to an estimated 1.8-2.4 million illegal aliens with only promises of enforcement. The legalized status and work permits can never be taken away.




Special Path to Citizenship -- H.R. 6136 creates a special merit-based green card system for issuing green cards to amnestied illegal aliens. The special merit-based system would end in 25-30 years once every eligible illegal alien has received a green card.




No E-Verify -- H.R. 6136 lacks an E-Verify mandate, allowing employers to continue to hire illegal workers. Without an E-Verify mandate, illegal immigration will continue, and Congress will be pressured to pass future amnesties.




Partial end to Chain Migration -- H.R. 6136 only eliminates two chain migration categories, leaving the parents category in place. The parents category is the largest of the family-chain categories, issuing 173,854 green cards in 2016. By leaving this category in place, DACA-eligible illegal aliens who receive the amnesty would be able to reward their parents by eventually sponsoring them for green cards.




Border Security...maybe -- H.R. 6136 includes $25 billion for improving border security, however the funding could be rescinded by a future Congress or President. H.R. 6136 adds a "trigger" that would block illegal aliens from receiving green cards if the funding is rescinded, but they would keep their legal status and work permits forever.

The Goodlatte bill is the only proposal in Congress that would prevent future amnesties by requiring employers to use E-Verify and immediately reduce the number of green cards issued to foreign workers each year.




But the Goodlatte-Denham-Ryan Amnesty is the more imminent threat! Please call today and tell your U.S. Representative to oppose H.R. 6136!

Rep. Mark Meadows
(888) 995-2127

Rep Patrick McHenry

Thank you,

NumbersUSA
The House passed the Trump administration's initial request to rescind nearly $15 billion in wasteful federal spending (
H.R. 3
). Heritage Action
key voted
the bill, which passed 210-206 despite zero Democrat support and the objection of
19 House Republicans
. This would not have been possible without you.
The Senate will now vote on the Trump administration's rescission request this week to cut spending by nearly $15 billion (
H.R.3
).. Sen. Mike Lee has reportedly gathered the 20 signatures needed to force a floor vote to discharge the bill from the Appropriations Committee.
Please call Senator Tillis (202) 224 6342 and Senator Burr (202) 224 3154 and urge them to support and pass the rescission bill. As a reminder, only a simple majority in the Senate is needed to pass rescissions.
Senate Republicans ought to follow the House in passing this historic rescission request and get it to the President Trump's desk, proving to conservatives and voters across the country that they can exercise fiscal restraint.
--------------------------------------------------------------------------------------------
Our annual We Read The Constitution Event is Saturday, September 15th at Fletcher Park in Fletcher from noon to 3PM. Free event and open to the public . Congressman Mark Meadows will be our special guest. Stay tuned for the exciting details.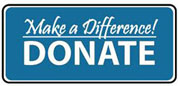 Help us to continue to aggravate liberals and their failed progressive policies while supporting constitutional candidates and sending a message to the gun grabbers.
"The right to bear arms shall not be "infringed.
Donation: 1 for $6. 2 for $10 in person. Or
Also tickets in person ...
Support the 210th National Guard Unit
Henderson, Transylvania, Sylva, & Murphy.
Now through August, 2018 Donations also welcome for shipping costs! Sponsored by WNC Vet Council.

We appreciate your donations and continued support and confidence. Asheville Tea Party a 501c4 non-profit.

Asheville Tea PAC is a state and federal PAC that allows us to support candidates who adhere, in word and deed, the principles and values we unshakably stand by.
Twitter @AshevilleTeaPty
We take no salaries. We are accomplishing all we have set out to do. Not bad for this Tea Party movement being dismissed, derided, and marginalized by the Left and the establishment RINOs. Join the fight. We've much, much more to do in our state, locally, and in D.C.!