We have 10 seats left for June 28th
FreedomWorks complimentary luncheon with CL Bryant
on Regulatory Reform. Call Jane at 828 692 3117 or email Jane@AshevilleTeaParty.org to reserve your lunch and seat at the Chariot Restaurant. 11:30 AM - 2:30PM. 🙂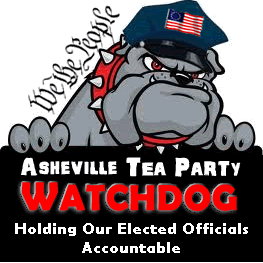 Get the facts then act today!
Senate Health Care Bill Obamacare 2/0 AKA #SwampCare
Conservative Review:
Some senators immediately recognized this bill, the
misnamed Better Care Reconciliation Act of 2017
," for the
sham that it is
" ... as currently drafted, this bill draft does not do nearly enough to lower premiums. That should be the central issue for Republicans - repealing Obamacare and making healthcare more affordable. ..."
To move closer to the goal of undoing Obamacare's damage, the Senate should go further by expanding states' options to encourage continuous coverage and by providing additional Medicaid reforms.
Stabilizing Insurance Markets by Freeing States From Obamacare's Federal Mandates
Medicaid Reform to Help Those Most in Need
Rep Ken Buck: Drain The Swamp:
How Washington Corruption Is Worse Than You Think
Call Senator Richard Burr (R-NC) @SenatorBurr (202) 224-3154.
Call Senator Thom Tillis @SenThomTillis (202) 224 6342 (R-NC)
Don't live in NC? Find your Senate Contact list
here.
Add this too ...
Top Ten Ways Senate Health Care Bill Fails To Repeal Obamacare
@TedCruz @RandPaul @SenMikeLee @SenRonJohnson ... for telling the truth about the bill and standing up to #swampcritters and #swampcare.
" ... Those in media and govt who are claiming BCRA is a first step, a foot in the door, will have the demise of the finest health care system in the world on their hands, and will be responsible for allowing the best opportunity to rid our nation of the fed takeover of 1/5th of the economy to slip through our fingers. ..." Katie Spee, Wall of Honor Heritage Sentinel
The Enlist Act is back door amnesty.
It's about to get nixed. Thank Conservative activists like you! See
Enlist ToolKit
.
Meet the Man Responsible for Keeping Heritage Safe
and who received a Bronze Star for saving a little girl's life! Please send a
Thank You!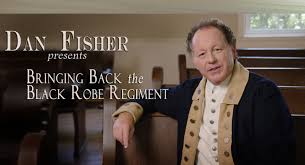 The
Black Robe Regiment Is Marching Our Way for Constitution Week, Sept 17th, to Sept 23rd.
Rev Dan Fisher presents a multi media presentation in counties across our District.
'Thank You'
Pastor Bill Campbell
for allowing us to have this awesome event at the
Hendersonville Presbyterian Church
on Tuesday, September 19th at 7PM. All welcome. Event is free. ATP and Sons of Liberty Riders supports Dr Dan's Freedom Forum in this effort. We are planning on 8 venues that week. More updates on venue confirmations very soon.
Please help us with expenses of bringing this to our community with a donation. See the Black Robe Regiment
Go Fund Me
. Any amount is greatly appreciated. Thank You!
Please donate so we can continue to challenge the liberal progressive agenda coming from both political parties.
Celebrate your 2A rights and Stick It To 'Em with a Ruger LC9s with Armalaser and help us to support constitutional candidates and to rid ourselves of more of these liberal progressives! They've lost over 1,000 seats in legislatures all over the nation. The only way to they can impose their evil, progressive policies is dictator style. (One more failed, evil, progressive policy our new Prez needs to undo - unconstitutional gun control!)


We appreciate your donations and continued support and confidence. Asheville Tea Party a 501c4 non-profit.

Asheville Tea PAC is a state and federal PAC that allows us to support candidates who adhere, in word and deed, the principles and values we unshakably stand by.
Twitter @AshevilleTeaPty
We take no salaries. We are accomplishing all we have set out to do. Not bad for this Tea Party movement being dismissed, derided, and marginalized by the Left and the establishment RINOs. Join the fight. We've much, much more to do in our state, locally, and in D.C.!