Reminder; Tea Time Meeting August 3rd, 6PM, IHOP, 229 Airport Road, Arden. Tea Time at IHOP, 229 Airport Road, the first, second and third Thursday of the month.
Agenda
Please sign up for Monday, August 7th: You're Invited To The FreedomWorks Complimentary Dinner and Sign Making at 3:30PM at the Golden Corral in Hendersonville, 2530 Chimney Rock Rd, Hendersonville, NC 28792, prior to the Congressman Mark Meadows Town Hall at Blue Ridge Community Collegeat the Bo Thomas Auditorium, 180 W. Campus Drive Flat Rock, NC 28731. Read more
See Mark's Newsletter here.
Thursday, August 17th at Tea Time, 6PM at IHOP, 229 Airport Rd., Arden: A night with our Raleigh Reps: Brian Turner and Cody Henson. A don't miss. Bring your questions and concerns
Tuesday, August 22nd: Heritage Skills Clinic coming our way - How to make Congress Listen to Us. (Your input?) at Canton Colonial Theater. 6PM
BOE latest!
How do we pick up the pieces over the last 7 months?
How do we make sure we're putting conservative wins on the board?
President Trump is also indicating his support for ending this special treatment that Congress enjoys. It is great to see the president standing against the special interests that rule the swamp and instead advocating for the American people.
Congress is out of excuses. There should be no more special treatment for members of Congress and their staff. If they are unable to repeal and replace Obamacare, they should shoulder the burden with their fellow Americans.
Congress Should Live By The Laws They Pass
Action Items
Urge Republican Senators to follow through with their promise on health care to repeal Obamacare.
Encourage your Representative to cosponsor the Employee Rights Act (ERA). You can view the current list of cosponsors here and take action using the ERA Toolkit.
With the House in recess for the month of August, now is a great time to set up a meeting with your Representative at their district office. Anyone interested?
Pres Trump Endorses new RAISE Act Introduced by Senators Cotton and Perdue
---------------------------------------------------------------------------
GET YOUR TICKETS!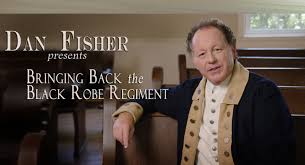 Black Robe Regiment (BRR) marching our way for Constitution Week (Sept 17th - 23rd) to a
venue near you
.

(ATP, Sons of Liberty Riders are supporting Dr. Dan's Freedom Forumto bring this to you. We have 9 venues. (Hendersonville (2) and in Clyde 1.) Tickets are free but we gladly accept donations to offset expenses (between 8K and 10K) to bring this unique opportunity to you.
There are several ways to help us raise money for the BRR Presentation
1- The Go Fund Me page. All proceeds go to expenses.
2- Or you can donate to Liberty Church, BRR Ministry, a 501c3 here. Again, all proceeds go to expenses for the venue.
3- Attend Pizza and Movie Night fundraisers either in Hendersonville or Asheville.
Adult Tickets: $25. Student tickets: $15 (under the age of 18 or college ID)
MANDATORY RSVP so we have enough food! Contact Jane 828 692 3117 or Jane@AshevilleTeaParty.org with your name, phone, and LOCATION - Hendersonville or Asheville) you will attend. 🙂
Includes, pizza, brownie, drinks (soda and water)
Movie: Voiceless. A young, reserved, war veteran, moves to North East Philadelphia to start an inner city community outreach and puts his life on the line to stand against an abortion clinic that moved across the street from his building. He puts everything on the line to make a difference!
In Hendersonville: Tuesday, September 5th, 2017: 6PM at Fruitful Seasons Pistol Packing, 1927 Spartanburg Hwy #20, Hendersonville, NC 28792. (Next door to Pet Source, corner of Spartenburg and Highland Lake/Upward Rd.) RSVP 828 692 3117 by Tuesday, Sept 5th to Jane 828 692 3117 (name, your phone, location). Seating is limited to 25.
In Asheville: Tuesday, September 12th, 2017: 6PM, Skyland Fire Department, 9 Miller Road, Skyland. RSVP 828 692 3117 by Sunday, Sept 10th. (name, your phone. location). No limit on seating.
Stay on top of the latest news with us
See our Facebook pages to Share our posts