Activist Tool Kit - No insurance company bailouts. Oppose Lamar Alexander's 'cost sharing' plan = insurance bailouts. No illegal subsidies to lawmakers.
State of Play
Before the August recess, the Senate failed to pass a "skinny repeal" of Obamacare. The bill was not a meaningful repeal, but rather a legislative vehicle that would have allowed the House and Senate to go to a conference committee to negotiate a stronger bill - ideally including reforms to let states opt out of Obamacare's costly regulations.
Moderate Republican Senators refused to support that bill despite promises on the campaign trail over the last seven years.
Rather than fighting for their campaign promises, moderate Republicans are now signaling they are ready to work with liberals to bail out the broken law.
Conservatives cannot allow this.
Any effort at bipartisan stabilization will all but guarantee the status quo of rising premiums and declining choice. Simply throwing more taxpayer dollars at the problem will not solve it.
We need to get t Senators on public record ...
Do you support Senator Lamar Alexander's effort to bailout Obamacare?
(Alexander's CSR plan - Cost Sharing Revenue ... market stablization - is political speak for bailouts. He wants hearings when the Senate returns in September. We need to apply pressure to the senators to say no by publicly exposing their support or non-support).
See here for Target Senators
. Make this proposal toxic!
Congress should oppose any attempt to bail out Obamacare and instead go back to the table and continue to negotiate a bill that actually repeals and replaces Obamacare.
Since the Senate can't garner enough votes to bring relief to the millions suffering under Obamacare, it's time Congress subject itself to the full brunt of the law.
Back in 2013, the Obama administration's Office of Personnel Management (OPM) exempted members of Congress and their staff from the full burden of Obamacare by letting them enroll in the small-business health care exchange and receive taxpayer subsidized plans.
President Trump can unilaterally undo Obama's unconstitutional exemption, requiring members of Congress to live under the laws they pass. Facing the reality of double digit premium increases, like millions of Americans on the individual market, Congress may feel pressure to come back to the negotiating table and follow through on years of promises to finally repeal Obamacare.
Use your Heritage Action Tool Kit (below) to get the message to the Senate. You can also go to @AshevilleTeaPty and retweet.
Also, come to the Heritage Action Skills Clinic coming Tuesday, August 22nd.Historic Colonial Theater
53 Park St., Canton, NC 2816
You will learn valuable skills necessary to help amplify your voice not only in Washington, D.C., but on a local level too! SIGN UP here.
Better Care Reconciliation Act (in Senate) -
BCRA Activist Tool Kit
. Call Senate Target List/Call script/Tweets/Letter to the Editor/ Graphics and more.
At issue ...
*2) Urge the president to
overturn
the Office of Personnel Management (OPM)'s 2013-era guidance that authorized illegal insurance subsidies for lawmakers and congressional staff so they wouldn't feel the full burden of Obamacare.
*3) Does your Senator or Representative support or oppose Rep Lamar Alexander's (R-TN) plan for cost sharing ( code for Obamacare bailouts). Get them on public commitment.
Also, info here on tax reform in preparation for the upcoming tax reform fight which may pop up as early as next month.
PLEASE go to @AshevilleTeaPty and retweet the messages to end the Obamacare exemption for the swamp monsters.
---------------------------------------------------------------------------
GET YOUR TICKETS!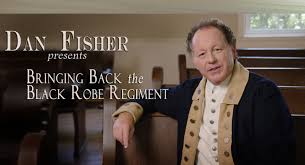 Black Robe Regiment (BRR) marching our way for Constitution Week (Sept 17th - 23rd) to a
venue near you
.

(ATP, Sons of Liberty Riders are supporting Dr. Dan's Freedom Forumto bring this to you. We have 9 venues. (Hendersonville (2) and in Clyde 1.) Tickets are free but we gladly accept donations to offset expenses (between 8K and 10K) to bring this unique opportunity to you.
There are several ways to help us raise money for the BRR Presentation
1- The Go Fund Me page. All proceeds go to expenses.
2- Or you can donate to Liberty Church, BRR Ministry, a 501c3 here. Again, all proceeds go to expenses for the venue.
3- Attend Pizza and Movie Night fundraisers either in Hendersonville or Asheville.
Adult Tickets: $25. Student tickets: $15 (under the age of 18 or college ID)
MANDATORY RSVP so we have enough food! Contact Jane 828 692 3117 or Jane@AshevilleTeaParty.org with your name, phone, and LOCATION - Hendersonville or Asheville) you will attend. 🙂
Includes, pizza, brownie, drinks (soda and water)
Movie: Voiceless. A young, reserved, war veteran, moves to North East Philadelphia to start an inner city community outreach and puts his life on the line to stand against an abortion clinic that moved across the street from his building. He puts everything on the line to make a difference!
In Hendersonville: Tuesday, September 5th, 2017: 6PM at Fruitful Seasons Pistol Packing, 1927 Spartanburg Hwy #20, Hendersonville, NC 28792. (Next door to Pet Source, corner of Spartenburg and Highland Lake/Upward Rd.) RSVP 828 692 3117 by Tuesday, Sept 5th to Jane 828 692 3117 (name, your phone, location). Seating is limited to 25.
In Asheville: Tuesday, September 12th, 2017: 6PM, Skyland Fire Department, 9 Miller Road, Skyland. RSVP 828 692 3117 by Sunday, Sept 10th. (name, your phone. location). No limit on seating.
Stay on top of the latest news with us
See our Facebook pages to Share our posts