Summer Schedule for Tea Time Meetings:
Thursdays, IHOP 6PM Thursdays:   6/7, 6/14.
Mills River Restaurant:  Next Meeting:  Thursday, 7/26
Tea Time Meetings Thursdays, at 6PM at IHOP, 229 Airport Road, Arden. Tea Time Meets Thursdays unless inclement weather or other event conflicts.  We will post on www.ashevilleteaparty.org site and send a newsletter post. Contact Jane at 828 692 3117 with questions.  Please leave a clear message with your name  phone number.  Thanks. 
TEA TIME MEETING THE LAST THURSDAY OF EACH MONTH will be at Mills River Restaurant, 6PM with our Hendersonville Friends.  Address 4467 Boylston Hwy, Mills River, NC 28759.  Directions link  

Saturday, July 21st:  Buncombe County Republican Women's Club Sponsoring
Local elections are right around the corner!
Please attend Leaderhip Training Initiative.  Vital info for this November elections.
Saturday, July 21 ~ 11:00 am- 2:30 pm Buncombe County Courthouse – 5th floor courtroom (60 Court Plaza, Asheville, NC) – Republican Leadership Initiative – FREE lunch will be provided. Robert Andrews of the Republican National Committee (RNC) will be our workshop facilitator. Please make every effort to attend this world-class presentation. Learn to be an effective organizer and campaign volunteer extraordinaire. Parking garage is across from the College Street entrance.
RSVP to Dorothea Alderfer: (828) 683-2567
 A Honey-Baked Ham box lunch is provided courtesy of the RNC– please RSVP by July 19th!
 Meet the Buncombe County candidates:
Thursday, July 26 ~ 5-8 pm Leicester Community Center – Candidate Meet and Greet; free hot dogs and drinks provided
Saturday, Aug. 25

 ~ 

4-7pm

 Buncombe County Sports Park (58 Apac Circle, Asheville 28806) Candidate Meet and Greet; free hot dogs and drinks provided
God Bless America,
Lisa Baldwin
President
Buncombe County Republican Women's Club
THE WELL ARMED WOMAN Meetings in Asheville and Hendersonville:
July 14th Asheville Meeting..Gun Cleaning 101..cleaning kits needed. Range time follows.
July 28th. Hendo Meeting..Stop The Bleed class. Taking reservations. Limit for hands-on is 25. All may attend but only 25 may do hands-on. Have 9 spaces left! Range time follows.
There will be additional classes in August that you may attend..25 may do hands-on..will do reservations when dates publicly announced.
———————————————–
Tuesday, June 26th:  Henderson County Republican Women's Clue Luncheon:  11:30AM.  Speaker:  Steve Wyatt County Manager.  $15.00.  Make Your Reservation Check Payable to "The Cedars"& Mail Today to:  HCRWC PO Box 2734, Hendersonville, NC 28793 ($15.00 per person)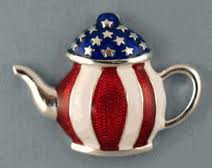 Always check  our Action Alerts.  2018 is shaping up to be another eventful year: #NODACA.  the Debt, Gun Reciprocity, #repealObamacare (still), Wefare Reform, HERO Act (education reform), Election integrity and other pressing issues.  
Buncombe County Commissioners meets first and third Tuesday of the month.  All regular meetings begin at 4:30 p.m. in Commission Chambers, 200 College Street – Suite 326, in downtown Asheville.  
Buncombe County School Board meets the first Thursday of the month at 6:30 p.m. in the Minitorium at 175 Bingham Road, Asheville, NC 28806. (Info here.)
Asheville City School Board Meetings info here.
Henderson County Board of Commissioners:  See here for meeting times and agenda.  (First Monday at 5:30PM and Third Thursdays at 9AM at the Historic Court House on Main Street)
Henderson County School Board Meetings:  The second Monday of the month and 6:30pm, 414 Fourth Ave, Hendersonville, NC 28739.  See here for agendas and info.