Tea Time Meetings Thursdays, at 6PM at IHOP, 229 Airport Road, Arden. Tea Time Meets Thursdays unless inclement weather or other event conflicts.  We will post on www.ashevilleteaparty.org site and send a newsletter post. Contact Jane at 828 692 3117 with questions.  Please leave a clear message with your name  phone number.  Thanks. 
TEA TIME MEETING THE LAST THURSDAY OF EACH MONTH will be at Mills River Restaurant, 6PM with our Hendersonville Friends.  Address 4467 Boylston Hwy, Mills River, NC 28759.  Directions link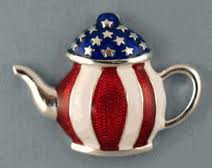 Tea Time will resume in January
Thursdays
March 1st, 2018 at IHOP, 229 Airport Rd., Arden.  Guest Speaker:  Ray Rapp from the Constitution Party.
March 8th:  TEA TIME CANCELLED. (The ATP/PAC Board is having a Board meeting that week. ) We will resume on Thursday, March 15th at IHOP, 229 Airport Road, Arden.
 Commissioners Meetings:  
Buncombe County:   Commissioners meet first and third Tuesday of the month.  All regular meetings begin at 4:30 p.m. in Commission Chambers, 200 College Street – Suite 326, in downtown Asheville.
Henderson County:  The Commissioners meet on the first Monday of each month at 5:30 pm and the third Wednesday of each month at 9:00 am. Meetings are held at 1 Historic Courthouse Square, Hendersonville. Their meetings are taped and can be seen on Henderson County Government Channel 11.
If you would like to speak to the Board during the public comment period, you can sign up just prior to their regular meeting times.
For more information, contact the Clerk to the Board at 828-697-4808 or twilson@hendersoncountync.org
Henderson County Board of Education held the second Monday of each month at the Henderson County Public Schools Administrative Offices on 414 Fourth Avenue West at 6:30PM.  Next meeting, March 12th.
---
Please support these great candidates in Henderonville
Saturday, March 24th, 2018:  Sheriff Charles McDonald Fundraiser at Apple Valley Middle School, Hendersonville.
—————————————————————————————————————-
ARE YOU A REGISTERED REPUBLICAN living in Buncombe County?
YOU'RE INVITED TO THE 2018 BUNCOMBE COUNTY CONVENTION!
SATURDAY, MARCH 3rd

 – BUNCOMBE COUNTY COURTHOUSE
8:00am  –  9:30am

  Registration

9:30am – 9:50am

  Precinct Meetings

10:00am

 – Convention Begins
(Must be a registered Republican as of January 31, 2018 to attend)
MEET AND HEAR FROM OUR 2018 CANDIDATES!
UNITE AND BUILD WITH LIKE-MINDED ENGAGED CITIZENS!
The 2018 election cycle is upon us. Your touch is needed as we come together to embrace positive political opportunities in our community, state and nation. Our Buncombe mission is to effectively challenge the opposition by supporting strong conservative representation at every level of our administrative, legislative and judicial branches of governance!
PLEASE share with all of your conservative friends! 
JOIN OUR MAILING LIST AND LEARN MORE AT BUNCOMBEGOP.ORG
828-253-5800  (party)  ~  828-252-8390  (chair)
---
Henderson County Republican Precinct Meeting and Convention
March 10, 2018 12:30 pm – 4:00 pm
Special Event
3 Hours 30 Minutes
Henderson County Republican Party Precinct Meeting starts at 1:00, doors open at 12:30. Delegates are credentialed and Precinct organization is discussed at the Precinct Meeting. Open to all registered Republicans. You must be Registered to vote as a Republican by Jan. 31 in ordered to get credentialed. Come early if you don't know where you vote or have questions.
The Henderson County Convention will start at 3:00.
Apple Valley Middle School
Courtesy Link to Henderson County GOP Events here.
Henderson County GOP Upcoming Info
Thursday Feb. 1

 is our next Executive  Committee Meeting at HQ 

7:00 – 8:00

.  Agenda forthcoming.
Tuesday, Feb 27th  11:30AM  – 1:30PM Henderson County Republican Women's Club Luncheon Meeting at The Cedars, 227 7th Ave W. Hendersonville, NC 28791 Speaker: Dale Coerver, Director of the Volunteers in Partnership Program (VIP).  Make Your Reservation Check Made Payable to "The Cedars" & Mail Today to: HCRWC PO Box 2734, Hendersonville, NC 28793 ($15.00 per person) 
           Time doors open announced later
           

1:00 – 2:00

 Precinct Meeting
           

2:00 – 3:00

 Break, Candidates Speak and Credentialing Committee works
           

3:00 – 4:00

 (ish) Convention
Saturday April 21

 Hendersonville Country Club:  Lincoln Reagan Dinner with Mark Meadows  More details later
I am really looking forward to seeing everyone next week to continue planning our strategy for achieving our mission of getting our Republican Candidates Elected.  Buckle up – it's going to get super busy for Republicans in Henderson County as this election year takes off!
Precinct Chairs – I am working on the maps and voter lists!  Slow going, but hope to have the materials at least by the Precinct meeting.  Please start recruiting your team and bring them to the Precinct Meeting!
Best Regards,
Merry Guy, Chair HCGOP
Courtesy Link to Buncombe County GOP Events here.


Thursday, January 25th. Buncombe County Republican Women's Club

This important meeting will be held on Thursday, Jan. 25th form 

11:30am – 1:30pm

 in the private room. Please arrive by 

11:30am

, first  ordering your meal in the cafeteria line. Proceed with food tray to the private room, just off the main dining area.

Great events planned too including We Read The Constitution Day at the WNC Military History Museum on Sept 15th!
Stay tuned and stay informed with us!
Buncombe County Commissioners meets first and third Tuesday of the month.  All regular meetings begin at 4:30 p.m. in Commission Chambers, 200 College Street – Suite 326, in downtown Asheville.