Free Leadership Training, Meet the Candidates too. See here for schedule.
This Saturday and Sunday, July 14th and 15th: Land of Sky Gun and Knife Show at the Ag Center. Sat 9AM - 5PM. Sun 10AM - 4PM.

Want national and world news you don't get on the lame stream media ... please subscribe to the Tennessee Star. http://tennesseestar.com/ . It's way more than just Tennessee.
Please remember to shop elsewhere ... " While Target remains steadfast in allowing men to enter women's dressing and restrooms, the number of victims of sexual crimes occurring in its stores continues to rise. ..." Read more AFA: Man took pictures of women in Target changing room.
TRUMP ANNOUNCES #SCOTUS NOMINATION ...
Of course
Beware
The Vaccine for LL (Left Lunacy) and TDS (Trump Derangement Syndrome) ...
North Carolina Supreme Court Race
NCCapitol: Democrat turned Republican says he's no stalking horse in Supreme Court race. Don't be fooled. Chris Anglin turned R a month ago! Supreme Court Justice Barbara Jackson is a proven constitutional judge who we must reelect to the NC high court. Anglin is a plant. Another reason for you to bet involved in the November election.

State
Need a reason to get out and vote this November?This is it ... Voter Integrity Project:
McClatchy Poll Showed Major Support of NC Voter ID
that
will be
on the NC ballot! YESS!
And, don't want you to forget the 121 #swamprat RINOs who voted for amnesty. Patrick McHenry in NC 10 is one of them. (Did you vote for him - again?) The good news is the bill was defeated. The moral of the story: In two years, please vote for Ira Roberts, a constitutional conservative and help us to #draintheswamp!
And, remember this too next time you go to vote ....
The Left ...
VIDEO: And, in case your missed this body slam comeback ... Brilliant and Ruthless Ad Against the Democrats
Swampy News
Around the Globe/Kids in Trouble
Prez Corner
Economy is buzzing ...
" ... For the first time since the year 2000, the overall unemployment rate dipped below 4 percent. Just as significant, almost 1 million Americans who had previously given up on finding a job have rejoined the workforce since Trump was elected.
This movement toward self-sufficiency is a notable achievement for all Americans, but particular focus should be placed on the gains for communities of color. Why? Read more
here
: Real Clear Politics:
Hispanics Score Under Trump
I have confidence that Kim Jong Un will honor the contract we signed &, even more importantly, our handshake. We agreed to the denuclearization of North Korea. China, on the other hand, may be exerting negative pressure on a deal because of our posture on Chinese Trade-Hope Not!
17,072 replies 12,054 retweets
49,956 likes. Go to Twitter to join the conversation!
Go to our pages on Facebook and share our posts here and here.
FIELD TRIP: Save the date - On Wednesday, Sept 26th, catch the Freedom Works bus to DC for a Day of Action to get Jim Jordan Elected Speaker. Details on AVL bus and time TBA.
Thanks. Please donate however little you can. We work hard for all of us.
--------------------------------------------------------------------------------------------
SAVE THE DATE: Constitution Day is Sept 17th. Come to celebrate the anniversary signing at the We Read The Constitution Event on Saturday, September 15th at Fletcher Park in Fletcher from noon to 3PM. Free event and open to the public . Congressman Mark Meadows will be our special guest. Flier coming soon with details. BBQ, music, home schoolers, WNC Military Museum, Voter Integrity Project, FreedomWorks and much more. Great way to meet the November candidates too.
----------------------
Don't forget ... Saturday, July 21st, 2018: Leadership Initiative Training sponsored by the Buncombe County Republican Women's Club. It is vital that we have the up to date tools we need to get constitutional candidates elected. Free training. Registration: 10:30AM. Training 11AM - 2:30PM. Complimentary lunch. Location: Buncombe County Court House.
Every attendee will have the opportunity to learn about cutting edge applications for voter contact like GeoConnect (Door Canvassing) and Volunteer Connect (Phone Banking). These tools are crucial for identifying, persuading, and turning out our voters in November.
RSVP to Dorothea Alderfer: (828) 683-2567
A Honey-Baked Ham box lunch is provided courtesy of the RNC- please RSVP by July 19th!
Thank you!
Dorothea Alderfer
Event Planner 828-683-2567
Buncombe County Republican Women's Club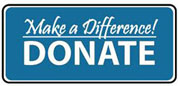 Help us to continue to aggravate liberals and their failed progressive policies while supporting constitutional candidates and sending a message to the gun grabbers.
"The right to bear arms shall not be "infringed.
Donation: 1 for $6. 2 for $10 in person. Or
Also tickets in person ...
Support the 210th National Guard Unit
Henderson, Transylvania, Sylva, & Murphy.
Now through August, 2018 Donations also welcome for shipping costs! Sponsored by WNC Vet Council.

We appreciate your donations and continued support and confidence. Asheville Tea Party a 501c4 non-profit.

Asheville Tea PAC is a state and federal PAC that allows us to support candidates who adhere, in word and deed, the principles and values we unshakably stand by.
Twitter @AshevilleTeaPty
We take no salaries. We are accomplishing all we have set out to do. Not bad for this Tea Party movement being dismissed, derided, and marginalized by the Left and the establishment RINOs. Join the fight. We've much, much more to do in our state, locally, and in D.C.!