Tea Time 8/2/18 at IHOP, 229 Airport Rd., Arden, NC at 6PM.
NC State Board of Electors to Vote this Sunday, 8/5 on County Plans.
Contact them and tell them NO SUNDAY EARLY VOTING!
Call to Action for Buncombe County, see here.


Call to Action for Henderson County, see here.


All other NC counties, see here.
Reminder: Tea Time at 6PM this Thursday, August 2, 2018 at IHOP, 229 Airport Road, Arden, NC
Hey Golfers! Have you met Sherman the Tank on the golf course??
Agenda 'No Sunday Early Voting' Action Alert
Rally for The Republic with Rep Mark Meadows and Senator Ted Cruz in DC 9/26
Volunteers needed for Sept 1st Candidate Meet and Greet at Lake Julian and We Read the Constitution at Fletcher Park on Sept 15th.
Update on Voter Integrity Project.
Washington Times: NonCitizens Across US Find It Easy to Register to Vote, Cast Ballots
NC amendments on Nov ballot and what Raleigh is doing about the languageNC Supreme Court raceHow have the tax cuts impacted you, your family, district and state? Heritage Foundation's Protect our Paychecks has the answer. Now, we have to pressure Congress to make the cuts permanent! Trump calling for Sessions to End Muller Circus.
#SCOTUS nominee.
Friday, August 10th: Mark Meadows Luncheon, 12 noon, Hawg Wild BBQ in Brevard. $45.00 per person. Sponsor levels available. RSVP to sammykicklighter@gmail.com
Thursday, August 16th: Glenda Weinert, Buncombe County Commissioner Candidate, 6PM at Tea Time at IHOP, 229 Airport Road, Arden, NC

Saturday, September 1st: Candidate Meet and Greet Saturday, Sept 1st at Lake Julian with Buncombe GOP. ATP co-sponsoring the event.
Saturday, September 15th: Ride the Red Wave Elephant at We Read The Constitution event 9/15. Rep Mark Meadows and Supreme CourtJustice Barbara Jackson special guests and many more. Our biggest event of the year!

Tuesday, September 25th: Henderson County Candidate Forum with League of Women's Voters. Details of time and location to be announced.

Wednesday, September 26th: Sign up for Freedomworks Rally and Day of Action Bus to DC - Vote Jim Jordan Speaker. Nation wide effort to call, visit. Rally followed by congressional visits.
------------------------------------------------------------

We need courageous leadership in Congress to return us to fiscal responsibility & strong #NationalSecurity. Jim Jordan protects the interests of #American families.
Your activism is working ... RINOs afraid of your backlash ...
SIGN OPEN LETTER TO JIM
JORDAN
https://friendsofthefreedomcaucus.com/#stl
Special ... In Case You Missed It ...


2A





Buncombe News

AC-T:
Change Needed


Mueller Circus and the Deep State

#MAGA


Heritage Foundation: Since Congress passed tax reform, American families have seen bigger paychecks and more opportunity. The map shows how average households in your state and district will benefit. These benefits could be greater if made permanent or disappear if repealed. It's time to protect our paychecks.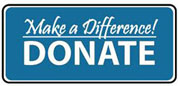 Help us to continue to aggravate liberals and their failed progressive policies while supporting constitutional candidates and sending a message to the gun grabbers.
"The right to bear arms shall not be "infringed.
Donation: 1 for $6. 2 for $10 in person. Or
Also tickets in person ...

We appreciate your donations and continued support and confidence. Asheville Tea Party a 501c4 non-profit.

Asheville Tea PAC is a state and federal PAC that allows us to support candidates who adhere, in word and deed, the principles and values we unshakably stand by.
Twitter @AshevilleTeaPty
We take no salaries. We are accomplishing all we have set out to do. Not bad for this Tea Party movement being dismissed, derided, and marginalized by the Left and the establishment RINOs. Join the fight. We've much, much more to do in our state, locally, and in D.C.!