Reminder: Tea Time at 6PM this Thursday, August 9, 2018 at IHOP, 229 Airport Road, Arden, NC
#RedWaveRising2018 Flushed in SundayEarlyVoting??
Early Sunday Voting in NC has been imposed on us by nameless, faceless, un-elected bureaucrats (in spite of the outcry against it) and what we need to do in Raleigh and in our neighborhoods to stop it!
We had great primary wins across the country on Tuesday night - 5 for 5! The Left will commit vote fraud to throw the elections their way in NC in November. The NC legislature dropped the ball and now we have to pick up the slack until we can fix it. But, we must get our folks elected!
Lou Dobbs #TrumpWaveRising
NC Supreme Court race. What Cooper is trying to do to stop this!
Meeting with Mark Meadows on Fri August 17th: Agenda. Bring your concerns to tea time.
How have the tax cuts impacted you, your family, district and state?
Heritage Foundation's Protect our Paychecks has the answer. Now, we have to pressure Congress to make the cuts permanent!
August and September are shaping up to be busy and eventful. Hope to see you there!
Friday, August 10th: Mark Meadows Luncheon, 12 noon, Hawg Wild BBQ in Brevard. $45.00 per person. Sponsor levels available. RSVP to sammykicklighter@gmail.com
(Thank you Glen Englram for this info!) Tuesday, August 14th at 6:30 pm at the 1st Congregational Church (Fifth & White Pine). The Laurel Park Board will be receiving public comments in response to a request to rezone 1515 Brevard Road from Residential to Medical, Institutional, and Cultural. For more details and Call To Action, read here.
Thursday, August 16th: Glenda Weinert, Buncombe County Commissioner, District 2 Candidate, 6PM at Tea Time at IHOP, 229 Airport Road, Arden, NC. Come with questions and concerns.
Friday, August 17th, 9AM: Meeting with Congressman Mark Meadows and Heritage Sentinels in Hendersonville. Interested in coming? Call Jane for details at 209 986 3845.
Thursday, August 23rd: Tea Time 6PM, IHOP, 229 Airport Rd. Arden, NC
Saturday, August 25th: Fundraiser for the WNC Military History Museum in Brevard. See here for details. Proceeds benefit museum, Veterans Healing Farm, and Honor Air.
Thursday August 30th: Tea Time 6PM at Mills River Restaurant, Mills River, NC. Speaker: Stacey Caskey Henderson County School Board candidate.
Saturday, September 1st: Candidate Meet and Greet Saturday, Sept 1st at Lake Julian with Buncombe GOP. ATP co-sponsoring the event. Flyer here. Volunteer to help! Jane@AshevilleTeaParty.org
Saturday, September 15th: Ride the Red Wave Elephant at We Read The Constitution event 9/15. Rep Mark Meadows and Supreme CourtJustice Barbara Jackson special guests and many more. Our biggest event of the year! Volunteer to help! Jane@AshevilleTeaParty.org
Tuesday, September 25th: Henderson County Candidate Forum with League of Women's Voters. Details of time and location to be announced.
Wednesday, September 26th: Sign up for Freedomworks Rally and Day of Action Bus to DC- Vote Jim Jordan Speaker. Nation wide effort to put pressure on Congress. Rally followed by congressional visits. Free bus trip.
Must RSVP for reservation. Your name, cell phone, email address, and county of residence to Jane@AshevilleTeaParty.org or 209 986 3845. Thanks!
SIGN OPEN LETTER TO JIM JORDAN
https://friendsofthefreedomcaucus.com/#stl
-------------------------------



Buncombe
Henderson News


NC News


1A


2A


4A


Mega violation of your 4th amendment rights! Let your financial institutions know this is totally unacceptable!



The Left
Illegal Aliens & Refugees
#MAGA



--------------------------------------------------
---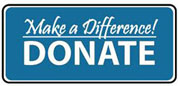 Help us to continue to aggravate liberals and their failed progressive policies while supporting constitutional candidates and sending a message to the gun grabbers.
"The right to bear arms shall not be "infringed.
Donation: 1 for $6. 2 for $10 in person. Or
Also tickets in person ...
At Fruitful Seasons, Pistol Packin gun store, 1927 Spartanburg Hwy, Unit 20, Hendersonville, NC 28792
At PF Custon Guns, 18 Sunset Drive, Asheville, North Carolina 28806

WE THE PEOPLE ... WE'RE BACK .... Tees and More!
Please continue to check our websites at
We appreciate your donations and continued support and confidence. Asheville Tea Party a 501c4 non-profit.
Asheville Tea PAC is a state and federal PAC that allows us to support candidates who adhere, in word and deed, the principles and values we unshakably stand by.
Twitter @AshevilleTeaPty
We take no salaries. We are accomplishing all we have set out to do. Not bad for this Tea Party movement being dismissed, derided, and marginalized by the Left and the establishment RINOs. Join the fight. We've much, much more to do in our state, locally, and in D.C.!