With corruption rampant at the highest levels in Buncombe County, you need to begin the accountability process with getting involved with commissioner replacements. Begin with Glenda! Find out more about her and get that relationship established. Get involved. Come to Tea Time at IHOP, 6PM on Airport Road, Arden.
Updates on Events
Buncombe
Link to timeline of articles.

Henderson News


Before considering spending $65 million on one school that has been sinking for decades and is not ideally located for a high school, the Board needs to consider all of the other schools in Henderson County hat are in sorry need for renovations. At the very least, before spending this money, the voters should decide in a referendum. Commissioners did the right thing by shutting down the whole project!
Have your voice heard. Sunday Early Voting - an outrage imposed upon us by nameless, faceless, un-elected, elitist, rude, condescending bureaucrats. Commissioners should not fund it! Henderson County Commissioner Meeting Wednesday, August 15th at 9AM. 1 HistoricCourthouse, Hendersonville, NC 28792
NC News


Voter Fraud
The only thing Voter ID suppresses is Voter Fraud! NC has a chance to amend the NC Constitution with Voter ID. That's not sitting so well with the Left. You need to get to the polls in November to vote YES on all 6 amendments, Voter ID at the top of the list.
Winning the NC Voter ID fight won't be easy. This is what we're up against. If you want to help us get yard signs that say, "Vote yes on the voter ID Amendment" ... please join us at SecureTheVoteNC.org.
Illegal Alliens
2A
4A



The Left



FreedomWorks Bus to DC filling up fast! Reserve your seat!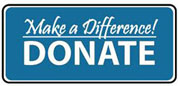 GLOCK 43 RAFFLE HERE
Help us to continue to aggravate liberals and their failed progressive policies while supporting constitutional candidates and sending a message to the gun grabbers.
"The right to bear arms shall not be "infringed.
Donation: 1 for $6. 2 for $10 in person. Or
Also tickets in person ...
At Fruitful Seasons, Pistol Packin gun store, 1927 Spartanburg Hwy, Unit 20, Hendersonville, NC 28792
At PF Custon Guns, 18 Sunset Drive, Asheville, North Carolina 28806

WE THE PEOPLE ... WE'RE BACK .... Tees and More!
Please continue to check our websites at
We appreciate your donations and continued support and confidence. Asheville Tea Party a 501c4 non-profit.
Asheville Tea PAC is a state and federal PAC that allows us to support candidates who adhere, in word and deed, the principles and values we unshakably stand by.
Twitter @AshevilleTeaPty
We take no salaries. We are accomplishing all we have set out to do. Not bad for this Tea Party movement being dismissed, derided, and marginalized by the Left and the establishment RINOs. Join the fight. We've much, much more to do in our state, locally, and in D.C.!