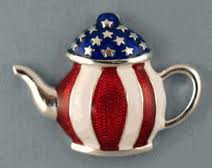 Reminder: Tea Time tonight, Sept 6th, 2018 at 6PM at IHOP, 229 Airport Road, Arden.
Intro to new NC Amendments website for you to share and counter left.

Come with your many questions and concerns for our candidates!
====================================
Draw for the Glock 43 at 2PM at the We Read the Constitution Event. Tickets available until draw. Need not be present to win.
You don't want to miss this!
All Welcome Crafts For Kids
Free Event
Music BBQ
| | |
| --- | --- |
| | |
| Photo Op with Red Wave Tsunami Elephant! | |
Special Guests
NC Supreme Court Justice Barbara Jackson
Meet many of our elected officials and candidates
Sign the Constitution
Photo Op: Surf theTsunami with the 'Red Wave Elephant'
Bring a chair
Many groups attending including Patrick Henry & Abigail Adams with students and veterans groups.
Yes. WE READ THE CONSTITUTION!
Attending
Congressman Mark Meadows
NC Supreme Court Justice Barbara Jackson
NC Senator Chuck Edwards 48
Rep Cody Henson 113
Rep Chuck McGrady 117
Henderson County Commissioner Grady Hawkins
Henderson County Commissioner Elect Rebecca McCall
Henderson County Sheriff Charles McDonald
Candidates
Chuck Kitchen NC Court of Appeals
Mark Crawford, NC Senate 49
Amy Evans 115
Marilyn Brown 116
Shad Higgins Buncombe County Sheriff
Glenda Weinert Buncombe Commissioner Dist 2
Dot Case, Henderson County School Board
Ted Beddingfield Henderson County School Board
Jay Egolf, Henderson County School Board
Stacey Caskey, Henderson County School Board
Info on Veterans Organizations
WNC Military History Museum
Honor Air
Veterans Healing Farm