Tea Time Cancelled Thursday, 10/4/16
at 6PM at IHOP, 229 Airport Rd., Arden. Sorry, but I have to be out of town. Unforeseen circumstances. We will resume next Thursday, 10/11 at IHOP.
Thanks to all of you who came to the Henderson County Commissioners Meeting
last night, Monday, 10/1 to see our Henderson County Sheriff Charles McDonald receive the
Order of the Long Leaf Pine Award
from the Governor for outstanding public service. It took Commissioner Mike Edney five minutes to read Sheriff McDonald's resume and the list of incredible accomplishments in his six years of service to Henderson County that put the county at #1. He received two well deserved standing ovations from a packed house full of supporters.
See article here.
DON'T FORGET!
Saturday and Sunday, October 6 & 7:
Land of Sky Gun and Knife Show this weekend at the Ag Center
. Available:
AR tickets
, MAGA hats, November ballots, more.
Saturday, October 13th
: Hurricane Florence forced the
re-scheduling of the We Read The Constitution Event to 10/13/18 at Jackson Park, 11AM - 2PM.
Our newest guest to add to our day is Lady Liberty and Justice! Don't miss her, the GOP Elephant and ShBoom! Please bring friends. Free event. Congressman Mark Meadows, NC Supreme Court Justice Barbara Jackson and 17 other candidates will be there including judges. Free gifts for families with kids. Directions to Jackson Park
here.
----------------------------------------------------------
Wait until you see the photos of the Rally for Republic. Thank you Bob Coffey, photographer extraordinaire!
Click on the DropBox link
here
to down load the PDF file onto your computer. Then open it and you will be prompted to allow it to show full screen. It will then run automatically through all forty slides in just under 3 minutes.
-----------------------------------------------------------------------




The only way we lose this Republic is if you stay home Grab 4 friends and Go Vote!
Judges and the
Six Amendments
, including Voter ID MUST be passed in November! Get out and vote and bring friends!
---------------------------------------
This says it all ...






Action Alert

According to news

reports

as many as 7 GOP senators are non-committal in their support for Judge Kavanaugh: Susan Collins (R-ME); Bob Corker (R-TN), Mike Enzi (R-WY), Jeff Flake (R-AZ), Jerry Moran (R-KA), and Lisa Murkowski (R-AK). Other

news

reports indicate some senators, including Sens. Marco Rubio (R-FL) and Jon Kyl (R-AZ), are issuing a wait and see approach to Kavanaugh following the hearing.




Contact your U.S. Senators now

. Strongly urge them not to cave to radical leftist political pressure and vote to confirm Judge Kavanaugh to the Supreme Court.




Facts, Not Fake!



Why another FBI investigation is pointless

The Federalist: Sex-Crimes Prosecutor Details 12 Massive Inconsistencies In Kavanaugh Accuser's Story


Dan Bongino (Video) "What's going on out there is an absolute ground-swell of support for #Kavanaugh from people who feel his character's been wrongly maligned." -



Tina Turner Retweeted

Chanting it, won't make it so. It doesn't matter how many "Believe Christine". Facts matter, witnesses matter, evidence matters, and Christine has none. "Credibly accused" is not equivalent to guilt.

#ConfirmJudgeKavanaugh#IStandWithBrett
------------------------------------------------------------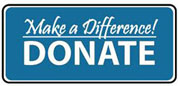 RAFFLE UNDERWAY AR-15
1 ticket for $10.00
3 tickets for $25
See
here
for details and tickets
MAGA hats are now available. Donation $15.00. Available at Tea Time or make arrangements with Jane. 828 692 3117 or email
Jane@AshevilleTeaParty.org

We appreciate your donations and continued support and confidence. Asheville Tea Party a 501c4 non-profit.

Asheville Tea PAC is a state and federal PAC that allows us to support candidates who adhere, in word and deed, the principles and values we unshakably stand by.
Twitter @AshevilleTeaPty
We take no salaries. We are accomplishing all we have set out to do. Not bad for this Tea Party movement being dismissed, derided, and marginalized by the Left and the establishment RINOs. Join the fight. We've much, much more to do in our state, locally, and in D.C.!