In Winston -Salem on Saturday, October 20, 2018 at Mayberry's for FreedomWorks training and campaigning for Congressman Ted Budd and Mark Harris for starters - Luke Maybin, Jane Bilello, and Barbara
Thank you FreedomWorks - again - for helping your activists to restore our Republic.
Time for a drastic change.
The movement is growing and growing 🙂
In Case You Missed It!
SIX CONSTITUTIONAL AMENDMENTS- YES !
This is the best summary, I have come across. These are listed in the order they will appear on the ballot.
Amendment 1 - Right to Hunt and Fish - YES
What the ballot will say; "Constitutional amendment protecting the right of the people to hunt, fish, and harvest wildlife."
Protects North Carolinians' right to hunt, fish and harvest wildlife using traditional methods. If passed, NC will be the 23rd state to adopt such an amendment. We are experiencing intense urbanization from areas that are unfamiliar with our hunting and fishing traditions, with seeing trucks with guns in their rear window, or observing citizens walking along a roadside carrying a firearm, and they are offended by these types of traditions. This amendment ensures for future generations that these types of actions are normal and that they remain part of our heritage.
Amendment 2 - Victims' Bill of Rights - YES
What the ballot will say; "Constitutional amendment to strengthen protections for victims of crime; to establish certain absolute basic rights for victims, and to ensure the enforcement of these rights."
So many times victims of crimes do not receive notice of their hearings, nor are they included in pleas or sentencing. This amendment ensures that victims of crimes have rights, as do criminals.
Amendment 3 - Income Tax Cap - YES
What the ballot will say: "Constitutional amendment to reduce the income tax rate in North Carolina to a maximum allowable rate of seven percent (7%)"
Currently, our constitution caps the income tax rate at 10%. This amendment will help ensure that North Carolinian's can keep more of their hard earned money by insisting that future legislators and governors meet our fundamental government needs and sustain fiscally responsible budgets.
Amendment 4 - Voter Photo ID -YES
What the ballot will say: "Constitutional amendment to require voters to provide identification before voting in person."
Like 38 other states, this is needed to protect our citizens' vote and the integrity of our state's election process.
Amendment 5 - Judicial Vacancy Appointments -YES
What the ballot will say: "Constitutional amendment to change the process for filling judicial vacancies that occur between judicial elections from a process in which the Governor has sole appointment power to a process in which the people of the State nominate individuals to fill vacancies by way of a commission comprised of appointees made by the judicial, executive, and legislative branches charged with making recommendations to the legislature as to which nominees are deemed qualified; then the legislature will recommend at least two nominees to the Governor via legislative action not subject to gubernatorial veto; and the Governor will appoint judges from among these nominees."
Currently, in NC, the de facto method to fill judicial vacancies is that only one person, the governor, will make decisions that ordinarily would be left up to the people. History tells us that about 40% of all judges in our state might be seated by only one individual over two gubernatorial terms, and that horrific practices have taken place by both political parties. This amendment will reduce the number of positions that are vacated early and will create a broader and more inclusive body to fill vacated judicial positions.
Amendment 6 - Bipartisan Board of Ethics and Elections -YES
What the ballot will say: "Constitutional amendment to establish an eight-member Bipartisan Board of Ethics and Elections Enforcement in the Constitution to administer ethics and elections law."
It is simply not right that this board currently is controlled by one person who could and has come under ethical scrutiny on which the board must rule. This amendment instead would create an eight-member bipartisan board much like Federal Elections Commission to administer ethics and election laws that would be free of the influence of any political party or branch of government. Nominations will come from the leaders in both the majority and minority parties of the legislature.
` ~ Compiled by Chuck Edwards, NC48
NC JUDGES
You will now have party affiliation associated with each judge. This will be a key piece of data that has never been available on a ballot before. There are two judge races where some inside knowledge would be some help because there are 3 judges on the ballot, but you can only vote for one. These two votes are critical for the integrity of the NC Supreme Court.
- NC Supreme Court - Seat 1 -Jackson (yes)
NC Appeals Court - Seat 1 - Andrew Heath (yes)
- NC Appeals Court - Seat 2 - Jefferson G. Griffin (yes)
NC Appeals Court - Seat 3 - Chuck Kitchen (yes)
(The other judge races are easier to figure out with party affiliation now available.)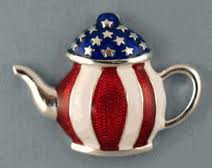 Next Tea Time Meeting will be on Thursday, October 25, 2018
at 6PM at
Mills River Restaurant, 4467 Boylston Hwy, Mills River, NC 28759
. Reports and pictures from both DC trips - Jim Jordan and Confirm Kavanaugh, Constitution Event (see Facebook too), Cody Henson MTV interview, FreedomWorks campaign for US House and Senate andidates, behind the scenes on early voting issues and more.
Please check our Twitter page @AshevilleTeaPty (and retweet) and our Facebook pages at Asheville Tea Party and Asheville Tea PAC for up to date and the latest news and current issues.
And remember ... this is the most important election in more than 100 years. We will either be a Republic or a socialist state after Nov 6th - no kidding.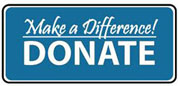 RAFFLE UNDERWAY AR-15
1 ticket for $10.00
3 tickets for $25
See
here
for details and tickets
MAGA hats are now available. Donation $15.00. Available at Tea Time or make arrangements with Jane. 828 692 3117 or email
Jane@AshevilleTeaParty.org
-----------------------------------------------

We appreciate your donations and continued support and confidence. Asheville Tea Party a 501c4 non-profit.

Asheville Tea PAC is a state and federal PAC that allows us to support candidates who adhere, in word and deed, the principles and values we unshakably stand by.
Twitter @AshevilleTeaPty
We take no salaries. We are accomplishing all we have set out to do. Not bad for this Tea Party movement being dismissed, derided, and marginalized by the Left and the establishment RINOs. Join the fight. We've much, much more to do in our state, locally, and in D.C.!