ATP wishes you and your family a safe and Happy Thanksgiving
Next Tea Time Meeting Thursday, November 29th at 6PM at Mills River Restaurant.
1) Stay in session to confirm all judicial nominees.
2) Do not pass the Farm Bill if the House food stamp reform provisions are removed.
Leadership
#WalkAwayFromDemocrats who are killing our country.
And don't forget ... Boycott Target and in case you forgot
here's why
Please check our Twitter page
@AshevilleTeaPty
(and retweet) and our Facebook pages daily at
Asheville Tea Party
and
Asheville Tea PAC
for up to date and
the latest
news and current issues.
It's the easiest and fastest way to get the news out.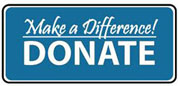 RAFFLE UNDERWAY AR-15
1 ticket for $10.00
3 tickets for $25
See
here
for details and tickets
Aggravate a Liberty:
Get your gun and ammo supplies and your AR tickets at
Fruitful Seasons Pistol Packing gun shop!
MAGA hats are now available. Donation $15.00. Available at Tea Time or make arrangements with Jane. 828 692 3117 or email
Jane@AshevilleTeaParty.org

We appreciate your donations and continued support and confidence. Asheville Tea Party a 501c4 non-profit.

Asheville Tea PAC is a state and federal PAC that allows us to support candidates who adhere, in word and deed, the principles and values we unshakably stand by.
Twitter @AshevilleTeaPty
We take no salaries. We are accomplishing all we have set out to do. Not bad for this Tea Party movement being dismissed, derided, and marginalized by the Left and the establishment RINOs. Join the fight. We've much, much more to do in our state, locally, and in D.C.!