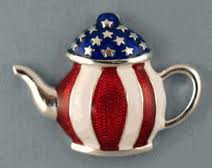 Always check the websites and social media for cancellations due to conflicts or inclement weather. Come to our meetings to get involved. Please check Facebook pages
here
and
here
, and
Twitter
, our websites
here
and
here
, and the newsletters for the latest. Get tickets for our
AR 15
too!
Meeting Schedule for Nov/Dec
Tea Time Thursday, November 29th at 6PM at Mills River Restaurant, 4467 Boylston Hwy, Mills River, NC 28759.
Hendersonville Christmas Parade
, Saturday, December 1, 2018.
10:30 AM, and we will line up and decorate at 9:30 AM at the corner of Oakland Avenue at 64W. We will email the space number so you will know where to find us prior to the parade. Email Barbara Briley if you wish to participate (walk or ride!)
bjbriley@morrisbb.net
The theme this year is "Magic of Christmas".
Tea Time Thursday, December 6th at 6PM at IHOP, 229 Airport Rd, Arden, NC 28704.
ATP Christmas Party Thursday, December 13th
at 6PM - 9PM at Hickory Tavern,
Asheville Tea Party is once again participating in
Wreaths Across America
to honor and remember our veterans at Christmas 2018.
Please join us.
You can sponsor a wreath(s) at any cemetery in the U.S. or abroad or at the wreath laying ceremony in Black Mountain on Saturday,
December 15th at 12PM.
Agenda
We will be having two socials per quarter in 2019. One in Asheville and the other in Hendersonville. If we like Hickory Tavern, we can have our Asheville socials there. In Hendersonville, The Loft Cafe and Pub is a great fit at 111 Joel Wright Dr, Hendersonville, NC 28792. In addition, we want to have two Tea Time meetings a month. Come to our Nov/Dec meetings to help us to decide our schedule.
Swamp Lame Duck Session and Last Chance to Get 'Er Done: Senate needs to confirm judges and the House needs to fund the Wall! Please make sure you call.
More undermining of our youth in our public schools. Get the facts. (Only at tea time.)
See
Event Calendar
for list and GOP Events and Christmas Parties Happening in December.
And don't forget ...
Asheville News
CA Fires
The #CaravanInvasion of Illegals
Steadfast and Loyal:
REPORTER TRAVELING WITH THE CARAVAN TELLS YOU WHAT THE MAINSTREAM MEDIA WON'T
Red State:
President Trump Overhauls Asylum Rules To Deal With The Caravans Of Illegals
Daily Signal:
3 Times Previous Presidents Closed the Southern Border
Swamp News


Report: British Intelligence Desperate for Trump Not to Declassify FISA Docs
Vote Fraud and the Dimm Witts


Clarion Project:
'Muslim Brotherhood Helped Democrats in Mid-Terms
'
EU Continues It's March To Failed States


Breitbart News:
May's Betrayal Agreement Signed: Britain on the Road to Brexit in Name Only
Flag and Cross:
Merkel Calls For Countries to Abandon Sovereignty in Chilling Speech
Karma ...


Please check our Twitter page
@AshevilleTeaPty
(and retweet) and our Facebook pages daily at
Asheville Tea Party
and
Asheville Tea PAC
for up to date and
the latest
news and current issues.
It's the easiest and fastest way to get the news out.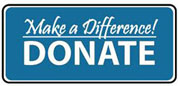 RAFFLE UNDERWAY AR-15
1 ticket for $10.00
3 tickets for $25
See
here
for details and tickets
You can also get tickets and handle the AR at
Fruitful Seasons Pistol Packing
gun shop at 1927 Spartanburg Hwy #20, Hendersonville, NC 28792. Please get your guns and
all of your defense supplies there.
MAGA hats are now available. Donation $15.00. Available at Tea Time or make arrangements with Jane. 828 692 3117 or email
Jane@AshevilleTeaParty.org

We appreciate your donations and continued support and confidence. Asheville Tea Party a 501c4 non-profit.

Asheville Tea PAC is a state and federal PAC that allows us to support candidates who adhere, in word and deed, the principles and values we unshakably stand by.
Twitter @AshevilleTeaPty
We take no salaries. We are accomplishing all we have set out to do. Not bad for this Tea Party movement being dismissed, derided, and marginalized by the Left and the establishment RINOs. Join the fight. We've much, much more to do in our state, locally, and in D.C.!