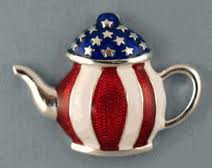 Tea Time at 6PM at IHOP, 229 Airport Road, Arden.
Agenda
Always check the websites and social media for cancellations due to conflicts or inclement weather. Come to our meetings to get involved. Please check Facebook pages here and here, and Twitter, our websites here and here, and the newsletters for the latest. Get tickets for our AR 15 too!
Raleigh and DC Reps need to hear from YOU.
Permitless Carry has been languishing in the powerful Rules Committee for a very long time and is being held up by "Bully Bill" Rules Chair Senator Rabon who brought one of our activist to tears because she wanted to report his stand on not bringing the bill to the floor for a vote to YOU. 🙁 "Bully Bill" needs to hear from you.
The U.S. House is once again dithering about giving Trump every penny he needs for the wall in the appropriations bill. That RINO supremo new re-tread Boehner-Ryan Speaker, Kevin McCarthy is being true to his false word. The House members, especially NC10 Patrick McHenry who is part of the Swamp need to hear from you. (We all know Mark Meadows and the Freedom Caucus want full funding. However, call Mark's office anyway to offer support.)

Senator Thom Tillis R-NC @SenThomTillis (202) 224 6342
Senator Richard Burr R-NC @SenatorBurr (202) 224 3154
Rep Mark Meadows R-NC11 @RepMarkMeadows (202) 225 6401
---
In Case You Missed It ...
ATP Christmas Party Thursday, December 13th at 6PM - 9PM at Hickory Tavern,
No reservation required. Just please come to join us for good cheer, socializing, and catching up! Once again we will be playing 'Dirty Santa,' a great family friendly game of 'stealing' gifts! If you wish to participate, please bring a 'finely' wrapped gift to put under the tree and watch the fun begin! (Suggest around $10).
Asheville Tea Party is once again participating in Wreaths Across America to honor and remember our veterans at Christmas 2018. Please join us. You can sponsor a wreath(s) at any cemetery in the U.S. or abroad or at the wreath laying ceremony in Black Mountain on Saturday, December 15th at 12PM.

Please also consider giving the gift of freedom with tickets to an AR15 that
supports our consitutional candidates. Your support is invaluable and we cannot do what we do without it.
For info and tickets, see here.
Please check our Twitter page @AshevilleTeaPty (and retweet) and our Facebook pages daily at Asheville Tea Party and Asheville Tea PAC for up to date and the latest
news and current issues. It's the easiest and fastest way to get the news out.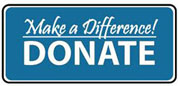 RAFFLE UNDERWAY AR-15
1 ticket for $10.00
3 tickets for $25
See
here
for details and tickets
You can also get tickets and handle the AR at
Fruitful Seasons Pistol Packing
gun shop at 1927 Spartanburg Hwy #20, Hendersonville, NC 28792. Please get your guns and
all of your defense supplies there.
MAGA hats are now available. Donation $15.00. Available at Tea Time or make arrangements with Jane. 828 692 3117 or email
Jane@AshevilleTeaParty.org

We appreciate your donations and continued support and confidence. Asheville Tea Party a 501c4 non-profit.

Asheville Tea PAC is a state and federal PAC that allows us to support candidates who adhere, in word and deed, the principles and values we unshakably stand by.
Twitter @AshevilleTeaPty
We take no salaries. We are accomplishing all we have set out to do. Not bad for this Tea Party movement being dismissed, derided, and marginalized by the Left and the establishment RINOs. Join the fight. We've much, much more to do in our state, locally, and in D.C.!