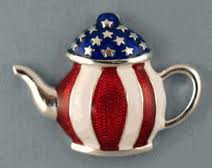 New 2019 Reminders
We will have two meetings a month. Next Tea Time Meeting is at 6PM, Thursday, January 10th, 2019 at IHOP, 229 Airport Rd. Arden.
Second meeting will be at 6PM, Thursday, January 31st at Mills River Restaurant, Mills River.
Sat & Sun January 5 & 6, 2019.
287G and ICE Partnership Vital to Safety of our Citizens.
Info from ICE
Law enforcement's duty is to protect citizens from #IllegalAlien menace with #287g partnership program with #ICE who arrested more than 6,500 #illegals convicted of homicide and sexual offenses in FY 2018. Take action. #BuildTheWall @HendersonCtyGOP @BuncombeGOP

ICE Increased Presence Without 287G Up by 812%!
287G working with ICE, catches the criminals at time of arrest and before they are released into the community to commit more crimes.
NC Sheriffs End Relationship With ICE, ICE has a message ... December 8th: Thursday, ICE responded with a statement to McFadden who ended 287G stating that
Charlotte should expect a more visible presence from the agency in the city.
The High Cost of Illegal Aliens in the U.S.
NC Fire:
Illegals Monthly Child Rapes in NC
FAIR:
Serious Crime By Illegals
(including archives of past years.)
Dr. Rich Swier:
Illegal Immigration and the Cost of Stupidity
So, Who's Behind Protecting Illegals in your neighborhood?
Social Justice Progressive Churches
Please note:
Only the sheriff or ICE can terminate the 287g program. However, the Commissioners fund the sheriff's department and thus have influence. Remember, terminating 287g assures greater Federal presence of ICE and puts us at risk of untimely release of violent criminals.
Please contact the Henderson County commissioners.
Phone for all of them: 828 697 4808. Leave messages.
Email your commish and cc the rest.
Call and leave a message too.
Ask commissioners to please ...
A) host Bryan Cox, Southern ICE Director, for a community meeting. Henderson county residents need to know why 287g is vital to our community and the consequences of terminating the program.
Bryan D. Cox
Southern Region Communications Director (Spokesman)
U.S. Immigration and Customs Enforcement
(404) 346-2287 Office
(504) 329-2588 Mobile
bryan.d.cox@ice.dhs.gov
B) to use their influence with the new sheriff to slow down the process of possible termination until Bryan Cox, ICE Director comes to Henderson County for a community meeting.
C) to publicly issue their stand on the 287g program.
If you have further questions, please contact jane@ashevilleteaparty.org
828 692 3117.
Voter ID News
NC9 Election Debacle Continues
Judge rules Obamacare unconstitutional
Late last week a federal judge in Texas ruled that Obamacare is unconstitutional. Marie Fishpaw, director of Heritage's Domestic Policy Studies, says that "This legal verdict is a reminder that Obamacare's faulty architecture was created by Washington and we should not expect Washington to make it better." Fishpaw says that
Congress should support legislation
that lets states review their health insurance regulations and pursue innovative ways to make coverage more affordable and accessible to Americans-regardless of their income or medical status.
Read more about the ruling and what lawmakers should do next
.
#BuildTheWallNow
Fox News:
Reps. Jim Jordan and Mark Meadows: Build the wall -- do what we said we'd do
2A: The Bad News and the Good!
Raw Conservative:
New Jersey Declares War On Its Residents: Plans Door-To-Door Gun Confiscation Campaign
.
Deep State: Judicial Watch Releases Soros Docs . (Why is this evil still in the U.S and collaborating with the State Dept!!)
Good Riddance to the Weekly Standard #RINO rag
OUTRAGEOUS to charge this hero with anything much less murder. WAR is WAR and in WAR we kill the enemy before he can kill us.
Let your Congresspersons know this guy should receive a Medal not a Court Martial. The Swamp needs draining which includes many still at top of Chain of Command/Spheres of Influence in our Military and in Dept. of Defense and also many who have retired and still keep their security clearances like Adm McRaven who was responsible for Operation Extortion 17.
@realDonaldTrump
President Trump, if any person is deserving of a pardon, Mathew Golsteyn is that guy. He should be pardoned, have his Silver Star returned and his rank restored.
Former Green Beret, war hero, Army Major Matt Golsteyn betrayed by cowardly leaders. For killing taliban combatant, bomb maker, who had killed two U.S. Marines, Major, Golsteyn is being stripped of his medal and charged with murder. Outrageous!
Contact President Trump
and tell him to pardon this hero now.
2019: Hope you can make this awesome event!
February 12 and 13th 2019, ATPAC is extremely privileged to host the author of Muslim Mafia, Chris Gaubatz. Chris was the lead undercover researcher in one of the most
successful post-9/11 undercover operations in the United States, and posed as a Muslim convert to gain access to the Muslim Brotherhood and Hamas-backed organization leadership meetings. Incredible guy!
Please check our Twitter page
@AshevilleTeaPty
(and retweet) and our Facebook pages daily at
Asheville Tea Party
and
Asheville Tea PAC
for up to date and
the latest
news and current issues.
It's the easiest and fastest way to get the news out.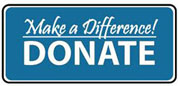 RAFFLE UNDERWAY AR-15
1 ticket for $10.00
3 tickets for $25
See
here
for details and tickets
You can also get tickets and handle the AR at
Fruitful Seasons Pistol Packing
gun shop at 1927 Spartanburg Hwy #20, Hendersonville, NC 28792. Please get your guns and
all of your defense supplies there.
MAGA hats are now available. Donation $15.00. Available at Tea Time or make arrangements with Jane. 828 692 3117 or email
Jane@AshevilleTeaParty.org

We appreciate your donations and continued support and confidence. Asheville Tea Party a 501c4 non-profit.

Asheville Tea PAC is a state and federal PAC that allows us to support candidates who adhere, in word and deed, the principles and values we unshakably stand by.
Twitter @AshevilleTeaPty
We take no salaries. We are accomplishing all we have set out to do. Not bad for this Tea Party movement being dismissed, derided, and marginalized by the Left and the establishment RINOs. Join the fight. We've much, much more to do in our state, locally, and in D.C.!