Asheville Tea Party wishes you a very Merry Christmas and a Healthy, Happy, and Prosperous New Year!
On a more serious note ...
How can help secure the blessings of liberty in 2019 ...
President Reagan said, "Freedom is never more than one generation away from extinction. We didn't pass it to our children in the bloodstream. It must be fought for, protected, and handed on for them to do the same."
If you're reading this, you are acutely aware that our liberties are in jeopardy, especially our Second Amendment - our inalienable right to bear arms. Without it, we will surly lose all others.
To our utter dismay, on 12/18, the NRA-backed Trump administration rolled out its new federal regulation banning bump-fire stocks. (How does this happen from the NRA and Trump ...!?)
" ... The ban is wholly unconstitutional. And it is almost identical in process, to a failed attempt by the Obama administration to ban M855 ammunition. But it can be nullified through state, local, and individual resistance. ..." Find out how here.
We need your help. Please consider a donation so we can continue to push back on the never ending assault on our liberties. Consider two great Christmas gifts: a ticket for an AR-15 or joining us February 12 or 13th for a unique meeting with undercover agent and the author of Muslim Mafia.
Chris Gaubatz, is the author of Muslim Mafia, lead undercover researcher in one of the most successful post-9/11 undercover operations in the United States, who posed as a Muslim convert and gained access to the Muslim Brotherhood and Hamas-backed organization leadership
meetings.

See below for Mr. Gaubatz's impressive bio.
-------------------------------------------------------
Video of Gaubatz talking with Hannity.https://youtu.be/8FrQ226Wr-A

Bio of Mr. Chris Gaubatz

Mr. Chris Gaubatz is a national security consultant, speaker, and conservative political activist. Gaubatz trains law enforcement on the severity and dangers of the jihadi network in the U.S., detailing the strategies and modus operandi of the jihadis while providing specific investigative guidance by showing them how to locate and prosecute terrorists, and working with citizens, legislators, and leaders at the state and local level to create strategies to expose and dismantle these networks.
Gaubatz has testified before the United States Senate on issues relating to the consequences of agency efforts to de-emphasize radical Islam in combating terrorism. Transcripts from his Congressional testimony can be found at: https://www.judiciary.senate.gov/download/06-28-16-gaubatz-testimony
As the lead undercover researcher in one of the most successful post-9/11 undercover operations in the United States, Gaubatz posed as a Muslim convert and gained access to Muslim Brotherhood and Hamas-backed organization leadership meetings. While undercover, he preserved more than 12,000 pages of evidence and 300 hours of covert audio/video recordings from the Council on American-Islamic Relations (CAIR) headquarters, revealing clear patterns of fraud, sedition, and terrorism. This undercover operation is the feature of Muslim Mafia, a book authored by investigative journalist Paul Sperry and Dave Gaubatz, Chris' father, a career federal counter-intelligence agent and first civilian US federal agent to enter Iraq in 2003.
Gaubatz has been featured on numerous global media networks, national television shows and radio programs, including The Sean Hannity Show, Tipping Point with Liz Wheeler, The Savage Nation, Breitbart News Daily and Louder with Crowder.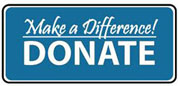 RAFFLE UNDERWAY AR-15
1 ticket for $10.00
3 tickets for $25
See here for details and tickets
You can also get tickets and handle the AR at Fruitful Seasons Pistol Packinggun shop at 1927 Spartanburg Hwy #20, Hendersonville, NC 28792. Please get your guns and all of your defense supplies there.

MAGA hats are now available. Donation $15.00. Available at Tea Time or make arrangements with Jane. 828 692 3117 or email
Jane@AshevilleTeaParty.org

WE THE PEOPLE ... WE'RE BACK .... Tees and More!
Please continue to check our websites at
We appreciate your donations and continued support and confidence. Asheville Tea Party a 501c4 non-profit.
Asheville Tea PAC is a state and federal PAC that allows us to support candidates who adhere, in word and deed, the principles and values we unshakably stand by.
Twitter @AshevilleTeaPty
We take no salaries. We are accomplishing all we have set out to do. Not bad for this Tea Party movement being dismissed, derided, and marginalized by the Left and the establishment RINOs. Join the fight. We've much, much more to do in our state, locally, and in D.C.!