.
From Heritage Foundation:
Here is what conservatives need to know this week.
Reminder: State of the Union tonight, 9 EST.
President Trump will deliver his State of the Union address Tuesday. We break down what he is likely to talk about. Nearby in Virginia, Gov. Ralph Northam is facing calls to step down-including from Heritage Foundation President Kay Coles James.
Also, in anticipation of Congress' taking up Trump's proposed trade agreement with the United States, Mexico, and Canada, Heritage has released a full assessment.
Plus, for the second year in a row, Heritage has been named the most impactful think tank in the world. Take notes, we have your conservative policy solutions right here.-Michelle Cordero.
Border Wall Action Alert!
PLEASE DON'T LEAVE THIS TO SOMEONE ELSE. Friday, February 15th is the deadline.
As the fight for border security continues, conservatives should be encouraged to stay the course, and continue to fight. Conservatives should not give in for a weak deal from liberal Democrats. As Sentinels, we need to put pressure on members of Congress who haven't been voting with their constituents in mind.
Thanks.
We still have tickets. Also, if you want to join Chris for dinner at The Loft Cafe and Pub after the Hendersonville venue, contact Jane with your name and how many. We'd love to have you join us! jane.bilello@gmail.com
If you have already purchased a ticket to the event with Chris Gaubatz, a real hero who went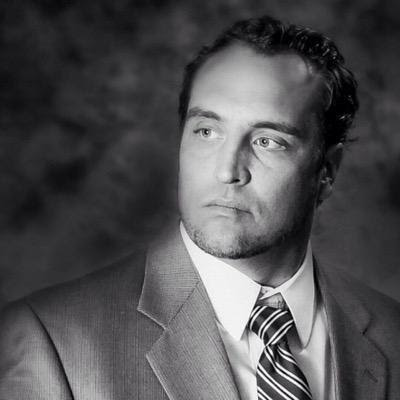 undercover in the Muslim Mafia and Hamas,
Thank YOU!
Venue in Asheville February 12th at 7PM, or in Hendersonville, Feb 13th at 1PM.
On-line tickets here
or ... mail a check to ATPAC, c/o J.Bilello, 218 Vincent Place, Hendersonville, NC 28739. No handling fee for checks or cash. Include your name, address and venue of choice and # of tickets. Call Jane 209 986 3845 if you have questions.
.
After the Wednesday, 2/13 presentation in HVL with Chris:
We are going to
The Loft Cafe and Pub
in Hendersonville for dinner with Chris. If you want to go, contact Jane 209 986 3845 or Jane@AshevilleTeaParty.org to get on the dinner list.
Another Great Event in February!
Hope to see you there!
Presidents Day Event: Tuesday, February 19th at 6:30PM
, at Sarah Ernst Darnall Building 33 South Peak St, Columbus NC 28722.
Tickets $10. Dick has set aside 10 tickets for ATP. First come, first served! Contact Dick and let him know you're with us. Then tell Jane@AshevilleTeaParty.org.
For tickets, please call Dick Shaughnessy 828 829 2543. Mailing address: Polk County Republican Party, P.O. Box 448 Columbus, NC 28722.
Seating is limited. Purchase at the door if not sold out. Ticket availability updates.Go to this link
https://polk.nc.gop/events
Complimentary refreshments and desserts will be served.