You've seen 'Unplanned' ... Now's It's Time To Act!
It's Time To #EndInfanticide
Share on Social Media
This Tuesday, conservatives across the country are participating in an #EndInfanticide Tweetfest. Heritage Action for America is leading the charge.
Join us in fighting to protect newborn abortion survivors by using the hashtag #EndInfanticide.
Click
here
to find tweets and graphics you can use too!
Want to start now?
Use the tweets below to pledge support for these newborn abortion survivors ... don't forget to include your congressman, NC 10 Patrick McHenry, NC11 Mark Meadows.
There are also other ways to join us on Tuesday.
Remember to Use the hashtags #EndInfanticide and #BornAliveAct.
Thank you for caring.
The fight is just beginning. Stay the course.
-------------------

Background info: The discharge petition goes live on Tuesday, April 2. We need to make it happen!
@Herigage_Action
Heritage Action for America Sentinels are leading the charge to pressure Congress to pass the #BornAliveAct and to #EndInfanticide.
It's now been 21 separate times Nancy Pelosi and her allies have blocked legislation to protect infants who have been born alive. This is not about abortion. This is about saving innocent human lives. 21 TIMES they have said no to this. That is shameful and wrong.
#BornAliveAct.(This is what we're up against.)
House Republicans have continued to push for
unanimous consent to #EndInfanticide because it is the right thing to do.
Senate rejected the Born-Alive Protection Act. Don't let them forget how they voted!
Who voted for/against
and result of roll call votes.


Please check our Twitter page
@AshevilleTeaPty
(and retweet) and our Facebook pages daily at
Asheville Tea Party
and
Asheville Tea PAC
for up to date and
the latest
news and current issues.
It's the easiest and fastest way to get the news out.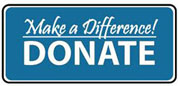 Win a $100 Gift Certificate for an item of your choice at
1 ticket for $3.00 (plus $.75 handling)
2 tickets for $5.00 (plus $.75 handling)
You can also send a check to ATPAC, c/o J. Bilello, 218 Vincent Place, Hendersonville, NC 28739. (no handling fee)
Draw at 3:30 on Sunday, May 12th.
-----------------------------------------------
RAFFLE UNDERWAY AR-15
1 ticket for $10.00
3 tickets for $25
See
here
for details and tickets
You can also get tickets and handle the AR at
Fruitful Seasons Pistol Packing
gun shop at 1927 Spartanburg Hwy #20, Hendersonville, NC 28792. Please get your guns and
all of your defense supplies there.
We are SOLD OUT! However, we are in the process of getting Trump 2020 Keep America Great awesome hats! Stand by. We will have them for the next Tea Time Meeting!
MAGA hats are now available. Donation $15.00. Available at Tea Time or make arrangements with Jane. 828 692 3117 or email
Jane@AshevilleTeaParty.org

We appreciate your donations and continued support and confidence. Asheville Tea Party a 501c4 non-profit.

Asheville Tea PAC is a state and federal PAC that allows us to support candidates who adhere, in word and deed, the principles and values we unshakably stand by.
Twitter @AshevilleTeaPty
We take no salaries. We are accomplishing all we have set out to do. Not bad for this Tea Party movement being dismissed, derided, and marginalized by the Left and the establishment RINOs. Join the fight. We've much, much more to do in our state, locally, and in D.C.!